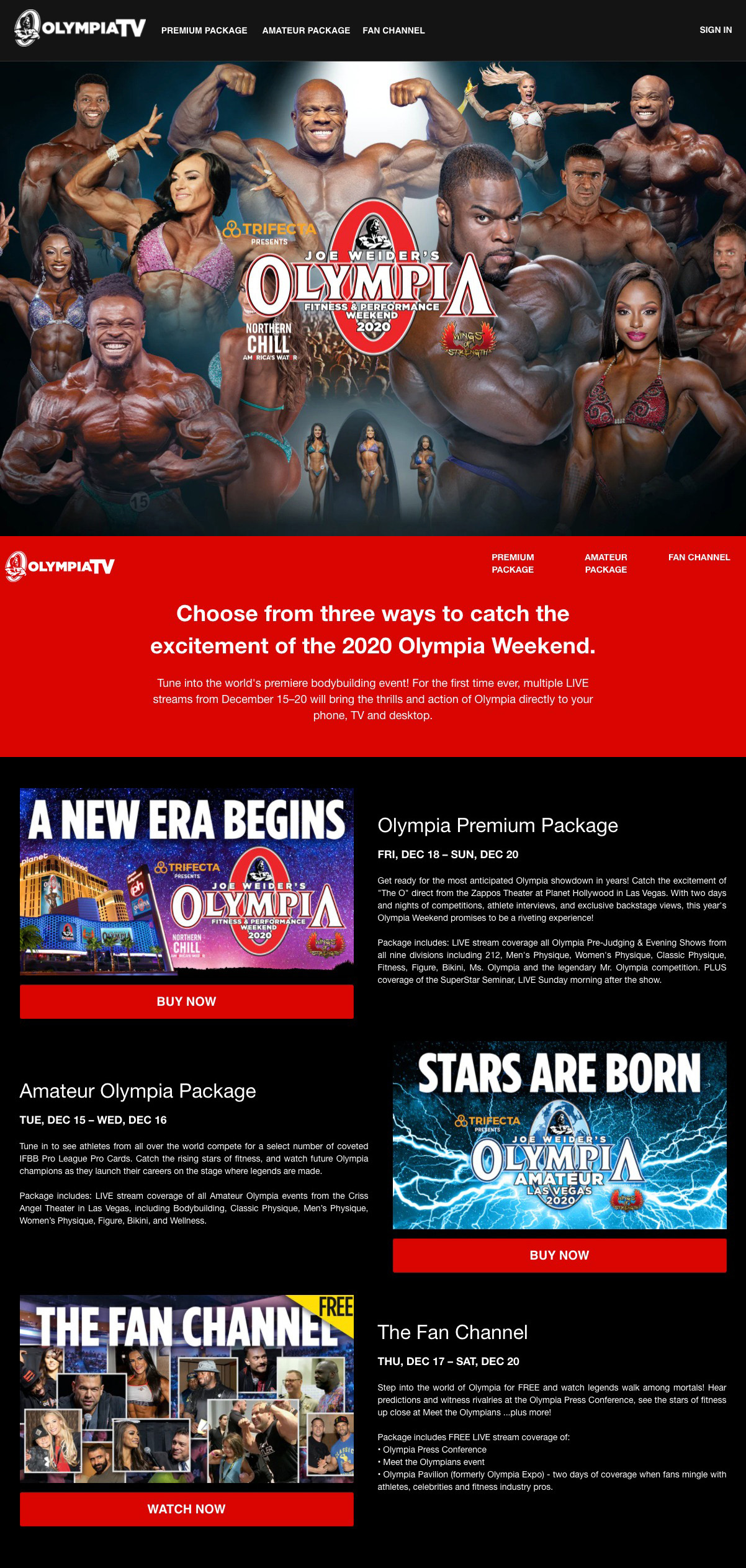 Olympia OTT site and app
OlympiaProductions.com
Visit website
In December 2020 Olympia Productions launched OlympiaTV, an OTT service offering fitness content via streaming website and app. It has become the home for the Olympia Weekend pay-per-view live streams, extending Olympia's reach to a global audience during the Covid-19 pandemic, while growing viewership.
Starting with the OlympiaTV logo and full branding design, I also created: photo montages, sponsor integration, thumbnails, UX/UI, all copy, and motion graphics and editing for the shows.
Role: Logo and branding, design, typography, photo collage, layout, copywriting.
Social promotion
Photo collages of start athletes in various divisions, to promote the OlympiaTV pay-per-view on social media. Role: Design, typography, photo collage, layout, copywriting.
Logo Design
The OlympiaTV logo evokes the legacy of Olympia through the use of Joe Weider's image, while updating the brand for a new, modern platform by simplifying the big "O" and tilting it forward, adding a dynamic quality. The logo is created for positive and negative uses, and simple enough fo clear use at both large and very small scales.
Content design
The content of OlympiaTV comprises current pay-per-view offerings, replays of past competitions, behind the scenes footage, archival content and more. The graphic design and channel structure is created to lead the viewer into the experience through free content, and draw them towards purchasing full packages of content.